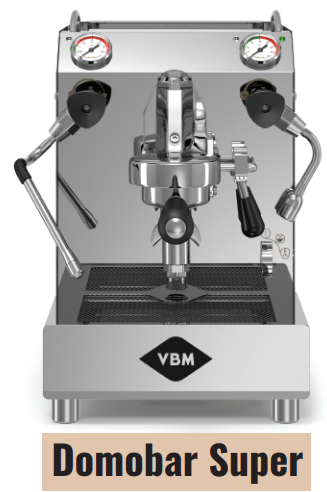 Machinery & Accessories
VBM Domobar Super
The Ultimate home Espresso Machine. 
Italian made since 1979, re-engineered by the team at Espresso Engineers in Auckland for the NZ market. Consistent group temperature allowing the best extraction for value within the home espresso market.
The steam valve gives thick velvety milk, as good as you will experience within any cafe around the World.
The VBM Domobar Super will give you many years of awesome espresso's, lattes and Flat whites. These machines are known to last for at least 10 years.  
Online shop
You may also like