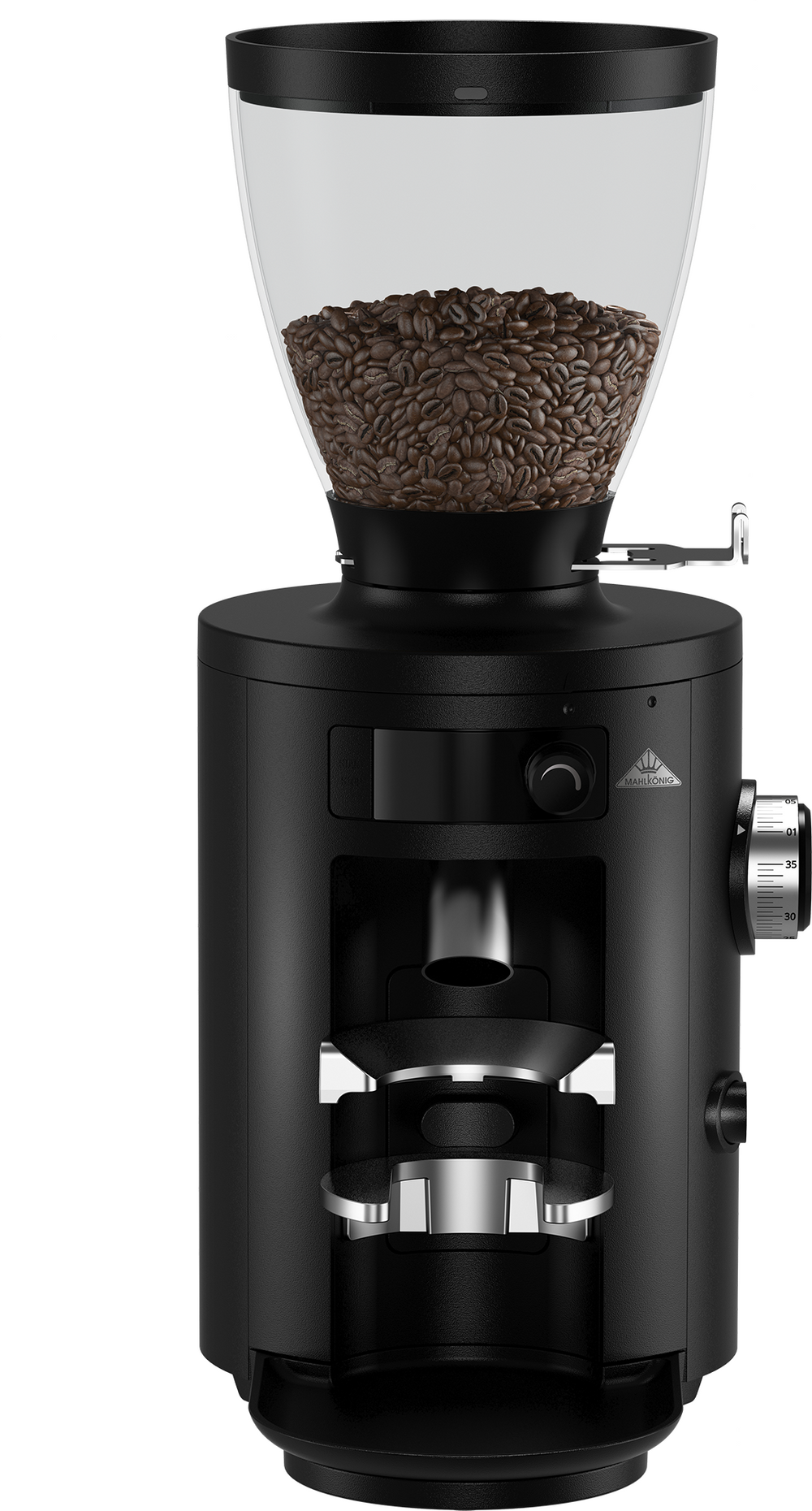 Machinery & Accessories
Mahlkonig X54
The X54 is the home commercial grinder. Packed with features that will get the optimal flavour out of the bean. Easily interchangeable for espresso, plunger, V60's - all the true artisan forms of coffee.
Key Features
Special Steel 54mm Flat Burr, for even particle distribution and exceptional taste.
Step-less dial, adjust from perfect espresso to delicious filter with ease.
Multifunctional LED display, with 4 timer presets and a manual mode.
Reduced noise, ultra quiet (less than 70db).
Two swappable fronts, espresso forks and dosing cup included, along with instruction booklet.
Online shop
You may also like